The number of innocent people killed by drunken drivers - it is about 2,500 annually!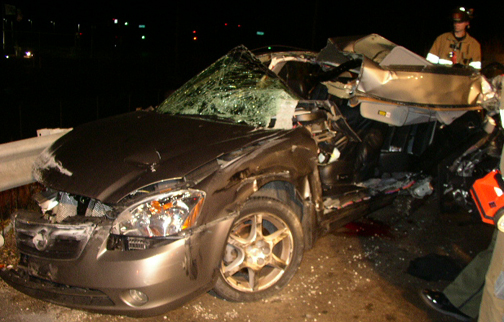 Darling darkness has fallen on me,
without you I can no longer see!
You were the beginning of my life,
it ended when you died!
I no longer have meaning,
sadness is my only feeling!
When God took you away,
that horrific day,
it took with you my heart!
Darling my whole life fell apart!
A drunk driver came out of nowhere,
it' not fair!
A Head on collision took you instantly,
a memory that will live with me in infinity!
All that I loved is laying in your grave,
they offered me money in your place!
Now I stand in this lonesome cemetery,
at the grave that you're buried!
Loneliness for you is killing me slowly,
I can only hope death finds me swiftly!
I cant live without you in my life,
it's like being stabbed with a knife!
Bleeding out and dying a little at a time,
the strength to live I can no longer find!
I love you my Darling and can't let go,
but I'll see you in death this I know!
Save me a place in Heaven where you stay,
I'll join you there in the future one day!
Duke Sherman