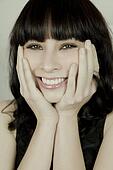 Like a great volcano's fire,
my heart burns with desire!
Like the rock will melt,
heat in my heart is felt!
As the Lava overflows,
my love for you grows,
Like the flame lights the sky,
you light up my life!
The melted rock will last forever,
My love for you will end never!
Duke Sherman