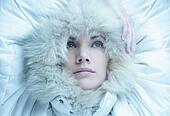 In the world there's none as beautiful,
or anyone who makes me feel so wonderful!
There's only you that I can see,
and I'm so lucky you love me!
My life has change for the better,
since we've been together!
You've made my life all so complete,
and planted love's seed inside of me deep!
My heart would stop and I would die,
if you were ever to say good bye!
You're the reason that I live,
for you my love my life I'd give!
Cupid has shot his arrow,
so very straight and narrow!
It hit it's mark deep in my heart,
and burning love it did spark!
My Soul burns for you like lasting fire,
with the flame of pure desire!
Your lips so sweet and very moist,
are inviting and yet so foist!
You're Angelic in your ways,
being near you my love grows more each day!
I say a prayer each night I do,
and tell my God how much I love you!
I look into your eyes and all I see,
is our love and us for eternity!
I love you tender-I love you true,
God only know's how much I really love you!
Duke Sherman