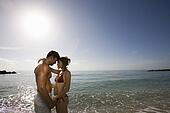 There was a time,
when I had to walk the line!
I was Young and not too smart,
but I had a good heart!
I met a girl in San Diego,
that tamed my ego!
She caught my eye one day,
the beginning of love was on it's way!
She was quite pretty you see,
and she kind of liked me!
Well that kind of,
turned into real love!
She changed me inside for the better,
and we spent every day together!
One day she disappeared,
I felt as if my heart was pierced!
I never seen her again,
and I think of her now and then!
I imagine her and I,
living together on San Diego's Seaside!
Our lives had different plans,
but because of her I'm a different man!
Duke Sherman